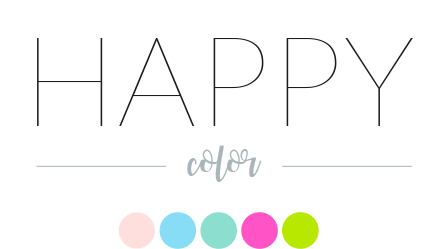 HAPPY COLOR Series
What color are your emotions?
Our Research&Development laboratory has created five colors specially for you. Five colors, intense like your most emotional memories, that you will want to include in your HAPPY COLOR.
HAPPY COLOR is a professional photo album with an extremely versatile coordinated box.
Perfect for recounting the arrival of a baby, a baptism, a first communion, a confirmation, an unconventional wedding, an event or a special photo shoot.
Faux-leather
The front of the HAPPY COLOR photo album is covered in faux-leather, soft to the touch and customized with Debossing, a process that makes an indent in the material, creating a slight lowering of the surface where there is the design and lettering.
The spine and the back of the cover are covered in natural cotton with a Salt and Pepper texture.
Remember: all the HAPPY COLOR photo albums are supplied with a coordinated box covered in natural cotton with a Salt and Pepper texture.
Customization of the cover
HAPPY COLOR offers two different types of Debossing for customizing the album cover:
To ensure the best aesthetic result, we have prepared for you fifteen predefined graphic themes optimized for Debossing.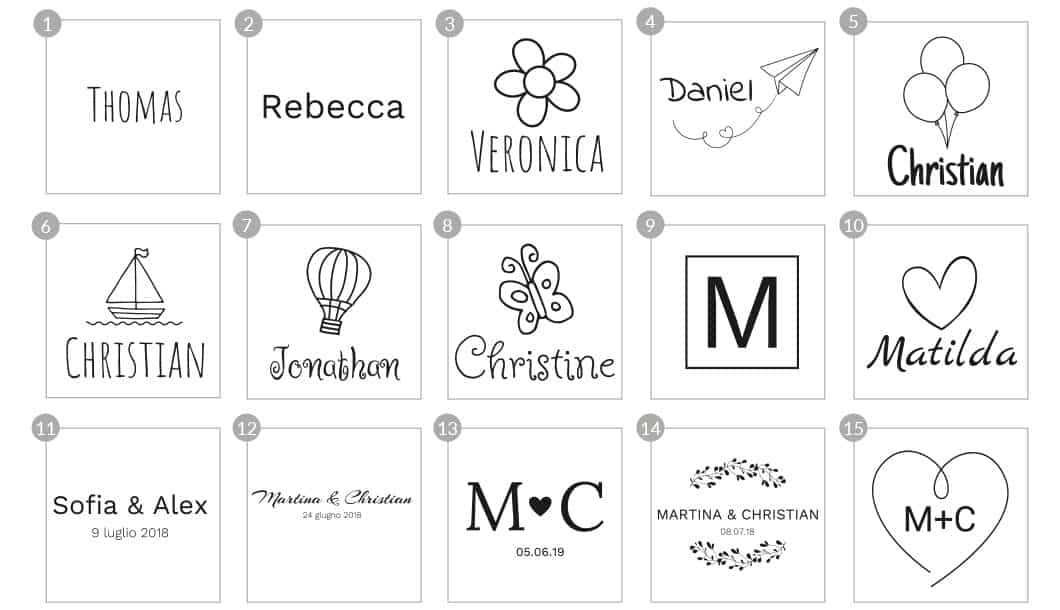 Sizes
Coordinated albums and slip-cases are available in four formats: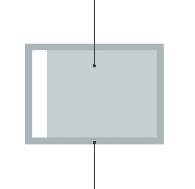 coordinated box:
32x22x6 cm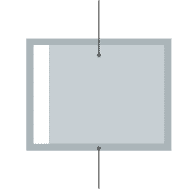 coordinated box:
35x27x6 cm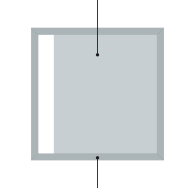 coordinated box:
33x33x6 cm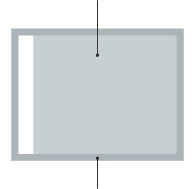 coordinated box:
43x33x6 cm
Paper for the inside
The HAPPY COLOR photo albums are "layflat", with 180° panoramic opening and high thickness pages. You can choose to print HAPPY COLOR using traditional chemical Priningt, off-set digital Printing (Dry Toner), which is more environmentallky friendly, or the Fine-Art Full HD Printing, unquestionably the best printing technology for photographs.
For the inside, five different types of photographic paper are available. Starting from the satin photographic paper to the Fine-Art paper, a wide range of surfaces that will allow you to make those happy moments unforgettable and enhance your best shots.
Guest Album
Your happiest moments become even more intense if shared with your friends, winesses and family. You can print smaller albums for every one of them, maintaining the proportions and same layour of the main Album. It's not necessary to redo the album layout; it's sufficient to choose the "Guest Album" option when ordering.
Formati
| Album Master | Guest Album |
| --- | --- |
| 30×20 cm | 30×20 cm |
| 33×25 cm | 27×20 cm |
| 30×30 cm | 20×20 cm |
| 40×30 cm | 27×20 cm |
Catalogue, price list and material samples
Write to info@ilfotoalbum.com to request, free of charge, the delivery by courier of: catalogue, price lists and material samples.
Production and delivery time
| | Price | Production and delivery time |
| --- | --- | --- |
| Express courier | Click here | 13/15 weekdays |
| Urgency of production | 99,00 € | 9/11 weekdays |
Urgency of production
Would you like to receive the product sooner?
Please select "Urgency of production" when ordering.
Your album will be produced during a special shift in record time allowing the delivery of the album in 9/11 weekdays.
This implies a surcharge of + 99,00 € on the total.
Are you a professional photographer?