Exclusive tools and benefits for professional photographers
Telephone assistance with expert staff
Our telephone assistance is provided by professionals and is at your disposal at any stage of your project. They have the knowledge to troubleshoot photographic and printing problems and will also answer technical questions about Photoshop and InDesign.
To contact them, simply call:
+39 0522-327508
Monday to Friday, 9:00am – 1:00pm and 2:30pm – 6:30pm
Tools for creating
Creating is very easy and you can use our free Fotocomposer and Album Studio software. Alternatively, if you use InDesign and Photoshop you just need to download our templates for designing photo books. If you use iPhoto/Foto for Mac, just send us the PDF.
Before printing
You would like to print with us but want to test the print quality in advance? Do you want to know more about our prices and product range? Here are some very useful tools…
The colour space
sRGB is the reference profile for all the prints in our laboratory. The sRGB colour profile must be used as workspace in all the applications that allow it (Photoshop, Lightroom, InDesign, etc.) for a perfect match between (calibrated) monitor view and print. RGB is often thought of as a definitive and unique colour number. However, there is a great variety of RGBs currently available in the digital world. Although all the RGB types use the same numbering system (0-255), each type uses the numbers in a different way, so that the same series of numbers can actually mean different colours. Each type of RGB (sRGB, Adobe RGB, ProPhoto RGB, etc.) involves a gamut of colours which determine its space colour. sRGB and Adobe RGB are undoubtedly the most popular colour spaces. sRGB is the most common space colour and the default setting on the digital cameras of most consumers and prosumers. Adobe RGB is often used in commercial photography and is the space preferred by photographers using files in RAW format. Adobe RGB is the largest of the two colour spaces and has more richly saturated colours.
If you would like information about the different printing technologies used for our photo products, please go to the Printing Methods page.
Quick and safe uploads
If you did not create your project with our software, you can send us your documents in one of two ways.
In both cases you will have access to the shop and will be able to select the cover, paper, inside pages, accessories, etc.
Directly from our website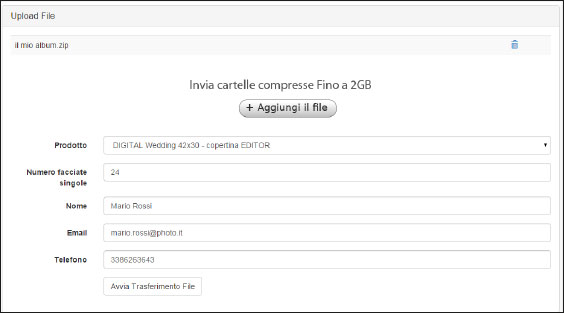 You can upload your documents generated in Adobe Photoshop or Adobe InDesign directly from our website and proceed to checkout and complete your order independently.
Through WeTransfer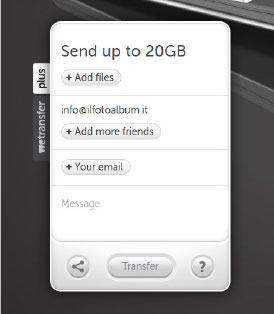 If you prefer, you can upload your layout with our WeTransfer PRO channel. It accepts files up to 2GB.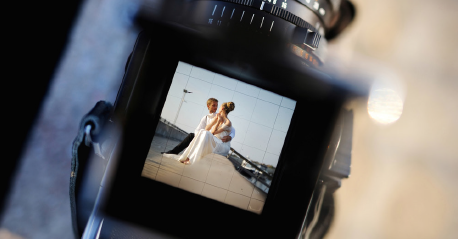 Would you like to receive a reserved price list?
Discover the exclusive benefits for VAT-registered customers