Xmas Album | Christmas Photoalbum
€71,92 – €134,90
The best Christmas present discounted by 20% until 30/12/2018
24-page photo album (maximum 60 pages, no limit of photos)
Completely customizable front cover panel
Panoramic binding and high-thickness page
Coordinated slip-case covered in natural cotton Salt and Pepper texture
Red ribbon and greeting card
Delivered in 11/13 working days by Courier
The perfect Christmas present
Christmas is traditionally a time to be spent with your loved ones, surrounded by the serenity and warmth of family and friends. It's a time full of special moments to be remembered.
Would you like to give a special present?
Create your Xmas Album. It takes just a few minutes: put in the most memorable moments and lots of love because the perfect gift is made from the heart.
Imagine the pleasure of looking at your most beautiful photos when you are all together.
The Xmas Album is a unique present, which will last for a long time and which everyone would like to find under the Christmas tree.
Delivery by Christmas
Send it directly to the person receiving it: our package does not contain documents with reference to the price.
Multiple Order
Do you have to order a number of copies of the same Xmas Album?
Add the product to the basket and change the quantity of the pieces ordered during the checkout.
Do you want to order different copies of the Xmas Album?
If you want, instead, to order Xmas Albums with different covers or interiors, you first need to save the different designs and then put them in the basket.
Customizations
The Xmas Album offers maximum possible customization.  
With our layout software, Online Designer and Album Studio, you can create an ad hoc personalized design for the cover front. And if you need inspiration, take a look at the software's pre-imposed ideas: we have prepared around twenty of them and we're sure that you will find the right one for you.
Sizes
Coordinated albums and slip-cases are available in four formats: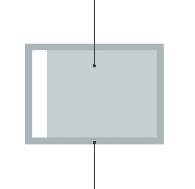 coordinated slip-case:
32x22x6 cm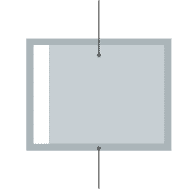 coordinated slip-case:
35x27x6 cm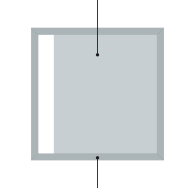 coordinated slip-case:
33x33x6 cm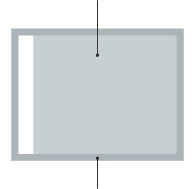 coordinated slip-case:
43x33x6 cm
Paper
The Xmas Albums are "layflat", with 180° panoramic opening and high thickness pages. You can choose to print Xmas Album using off-set digital Printing (Dry Toner) which is more environmentally friendly, or traditional chemical Printing, which is better in terms of quality. For the inside, five different types of photographic paper are available. Ranging from the Fedrigoni® matte art paper to Photographic Metal Paper, a wide choice of surfaces that will allow you to make those happy moments unforgettable and enhance your best shots.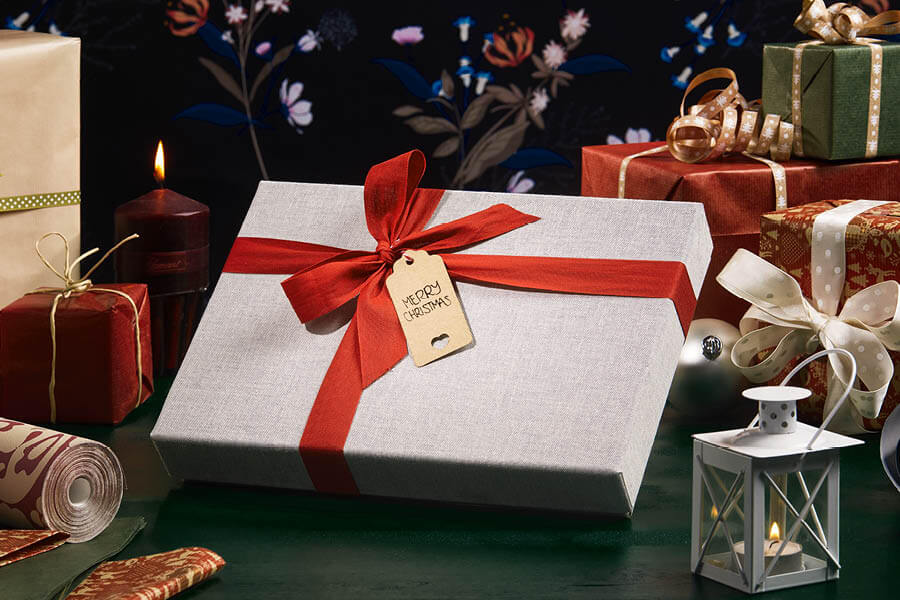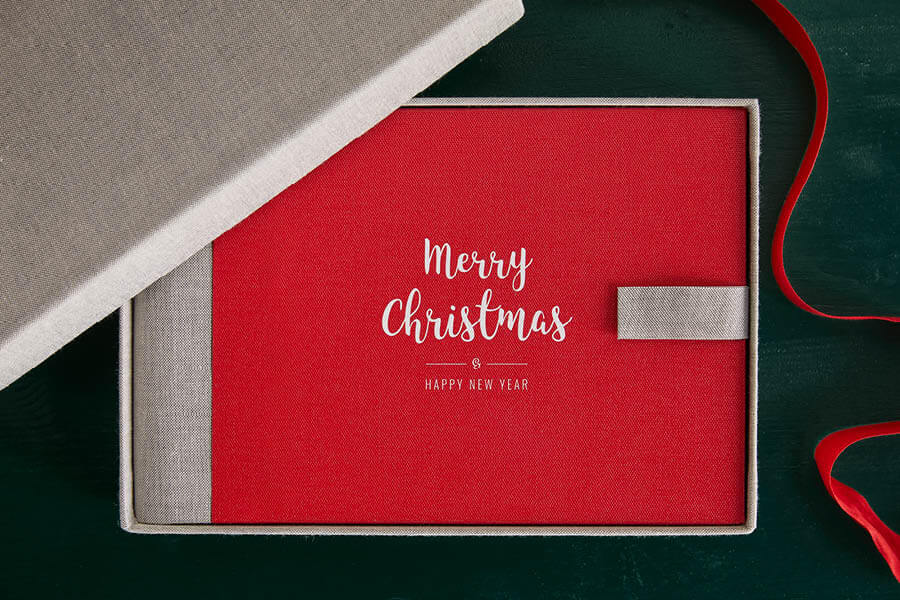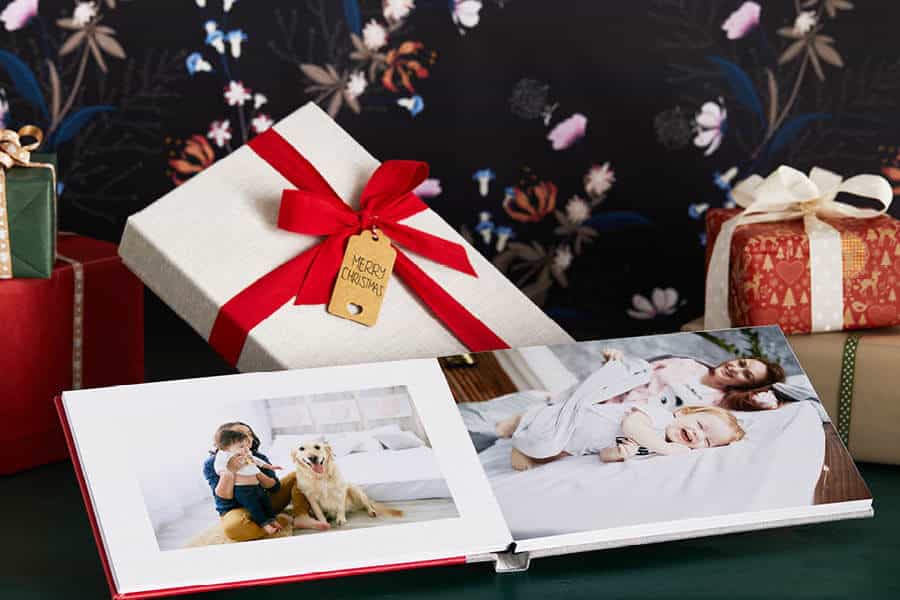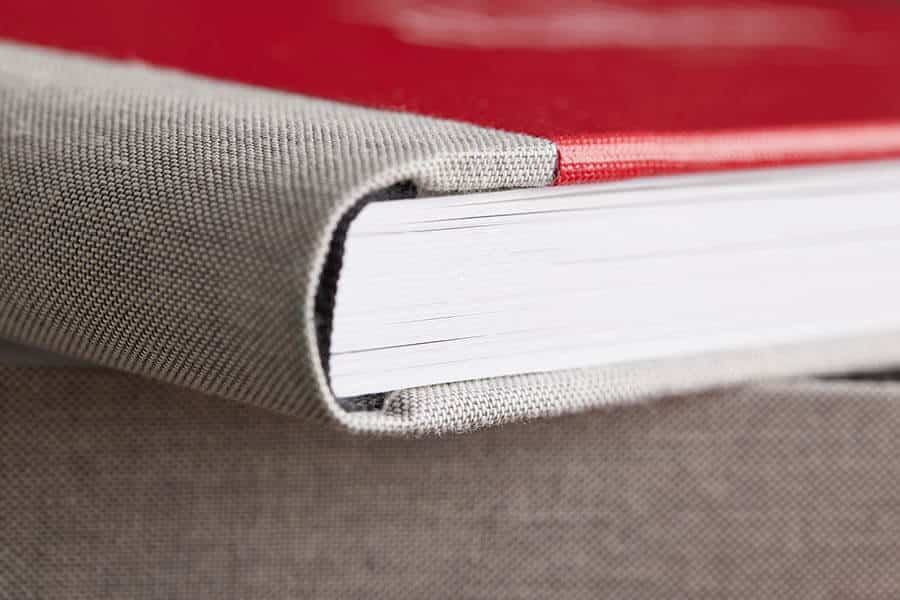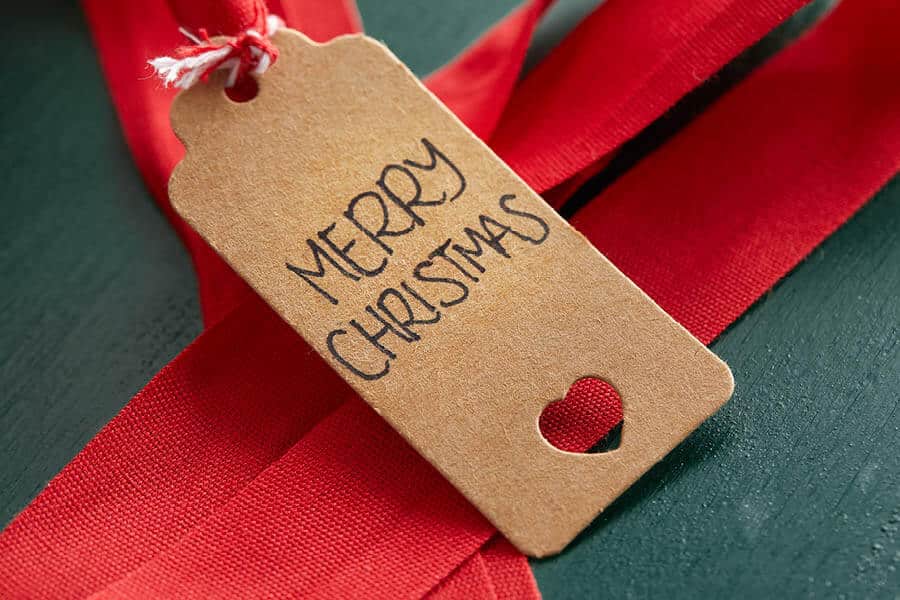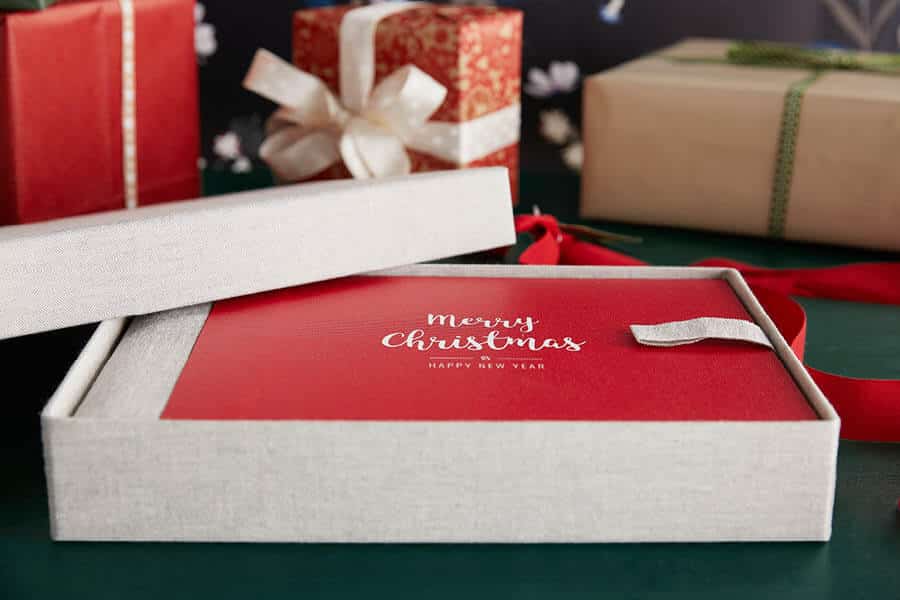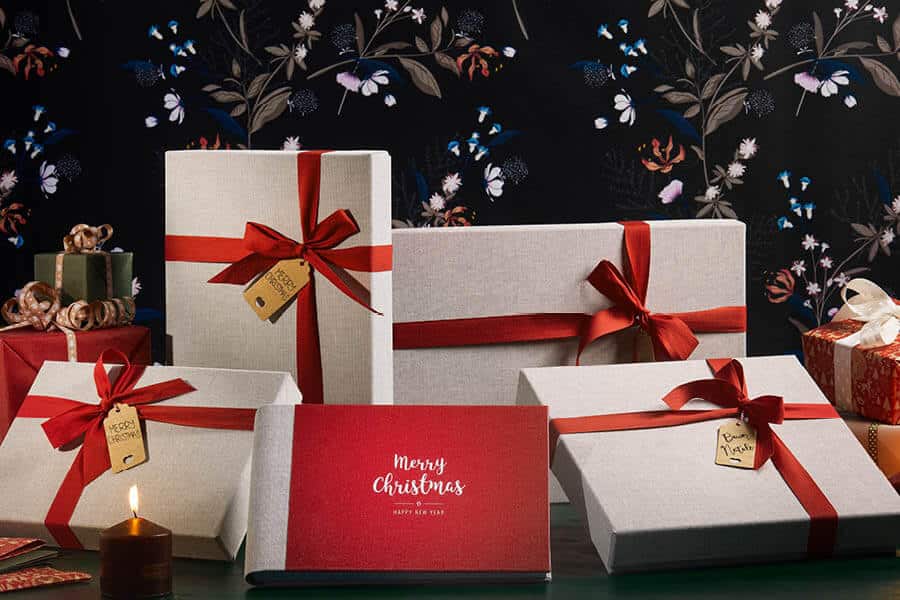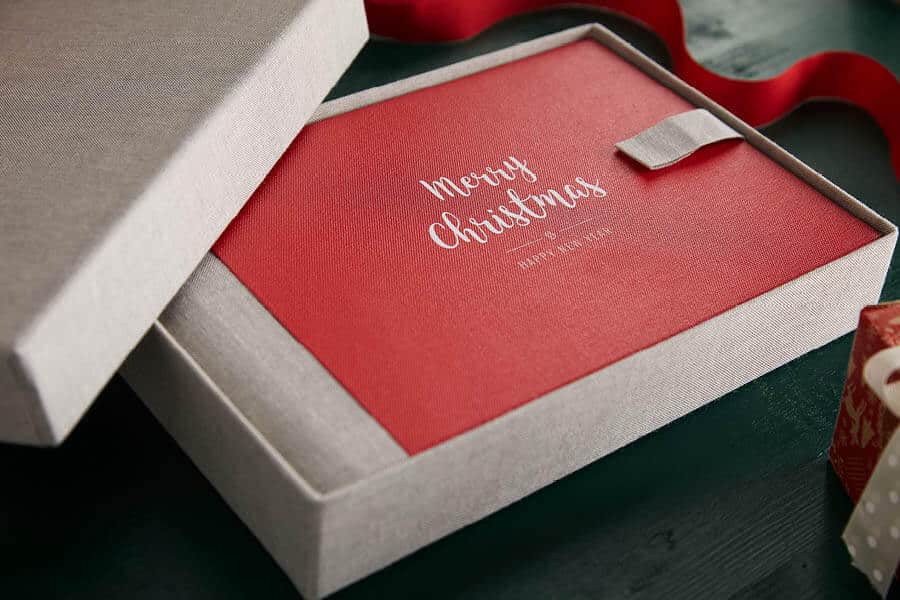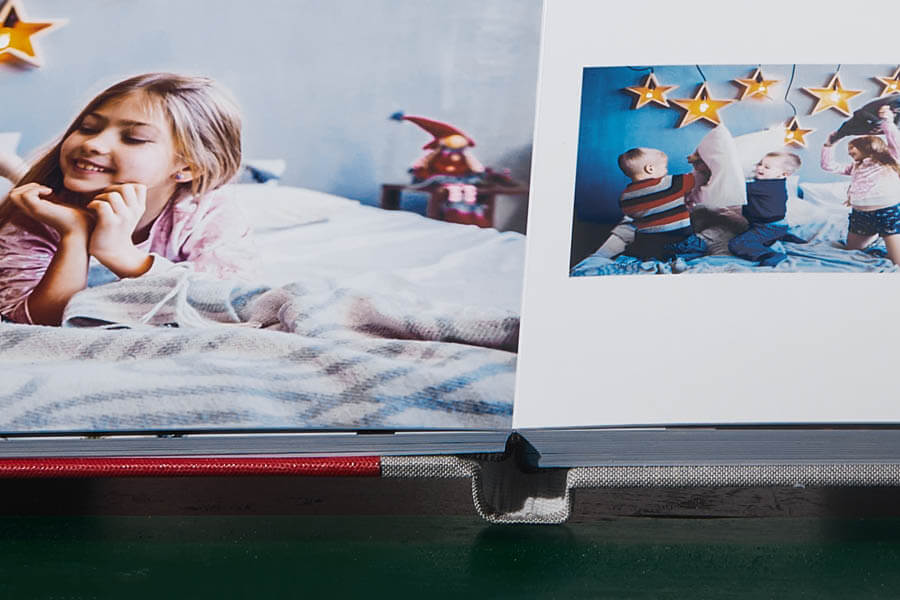 | | Cost | Delivery times (production + shipment)* |
| --- | --- | --- |
| Express Courier | € 8,30 | 11/13 working days |
| Production urgency | € 99,00 | 5/7 working days |
Production urgency: Select "Production urgency" when making the purchase. Your album will be produced during a specially organised shift created in record time permitting delivery of Xmas Album in 5/7 working days.
This implies additional price of + 99.00 € on the total.
* Please note: processing and delivery times are to be considered as working days (excluding Saturdays and Sundays).