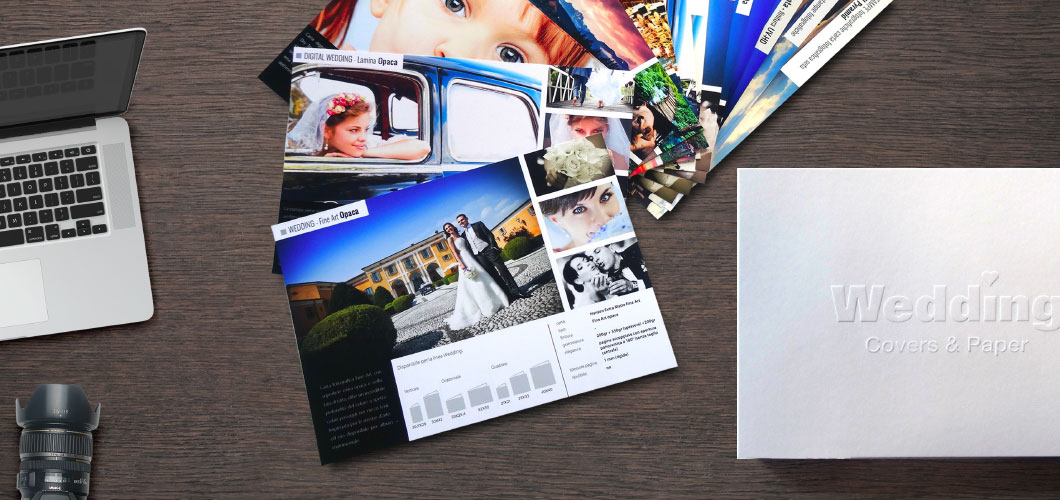 Photo Paper Sample Pack + covers catalogue
A convenient folder containing all the papers of our albums and the catalogue of the collectible covers and briefcases
for only €39.90.
Our paper sample pack is a wonderful tool that allows you to be certain about your final product. If you are a wedding photographer, you can provide the bride and groom with a precise idea of what will be the final product, giving them something tangible on which to base their choice.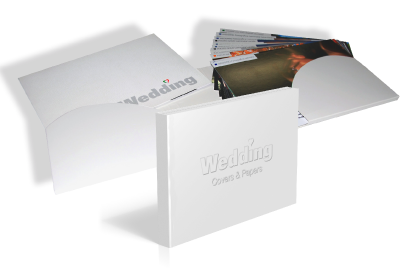 Here is the list of the material in the Photo Paper Sample Pack, for only €39.90:
2 Samples 30×21 cm of papers in

Photogold

line photo books
2 Samples 30×21 cm of paper in

Photoflat

line photo books
4 Samples 30×21 cm of digitally printed papers in

Digital Wedding

line
6 Samples 30×21 cm of papers in

Wedding

line photo books
Sample of canvas and fabric for inkjet printing on covers and photos on canvas
A paper catalogue 30×21 cm with all the

Collectible wedding covers

High-quality packaging: a practical, elegant and indispensable tool.
If you have been admitted to the professional programme, you can redeem the purchase with your next order.


Are you a professional photographer?
Contact us to find out about discounts and exclusive offers.