Prague Case
€48,80
Faux leather case available in two colors: white and black.
Side cover in black faux leather with visible stitching. Closure with snap button.
Possibility to buy it together with Photogold, Digital Wedding and Wedding photo albums when defining your order, or as a single item by adding it to your cart from this page.
Please note: In order to add it to the cart and place the order, you must first create an Account. If you have not yet done so, you can activate it from here.
During your purchase, you will be able to decide the color and the format of your case.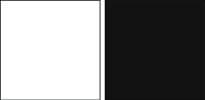 | | | | |
| --- | --- | --- | --- |
| Format | Photogold | Digital Wedding | Wedding |
| 21 x 21 | – | – | – |
| 20,5 x 29 | – | – | – |
| 30 x 21 | – | – | – |
| 33 x 25 | 48,80 € | 48,80 € | 48,80 € |
| 30 x 30 | 48,80 € | 48,80 € | 48,80 € |
| 42 x 30 | 48,80 € | 48,80 € | 48,80 € |
| 33 x 33 | – | – | 48,80 € |
| 30 x 40 | – | – | 48,80 € |
| 40 x 40 | – | – | 61,00 € |