Fine Art print – file preparation:
Fine Art photos, all available sizes
Here is a complete list of all the photo sizes that can be printed, starting with the ISO 216 standard paper sizes.
You can set your paper and print size through Album Studio, the professional lossless software for printing your photos. For printing images we recommend JPG or TIFF (8 or 16 bit) at 300 dpi.


+ ALL THE SIZES OF THE PREVIOUS FORMATS

+ ALL THE SIZES OF THE PREVIOUS FORMATS
+ ALL THE SIZES OF THE PREVIOUS FORMATS

+ ALL THE SIZES OF THE PREVIOUS FORMATS

+ ALL THE SIZES OF THE PREVIOUS FORMATS

+ ALL THE SIZES OF THE PREVIOUS FORMATS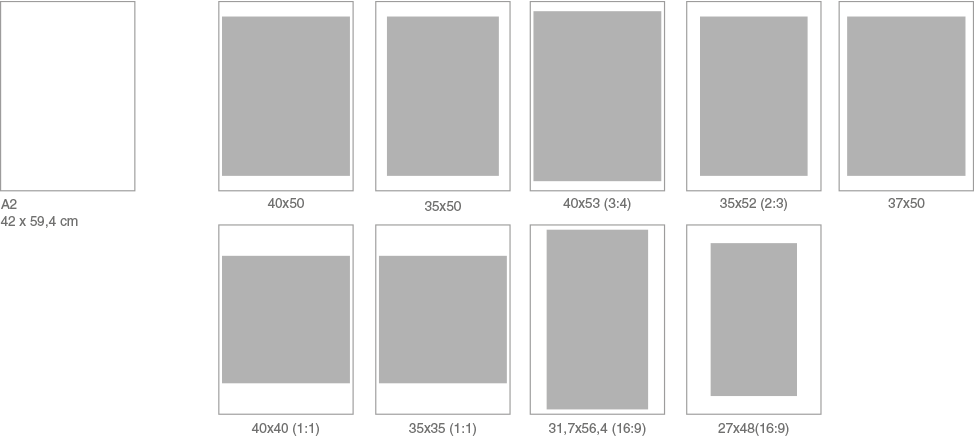 + ALL THE SIZES OF THE PREVIOUS FORMATS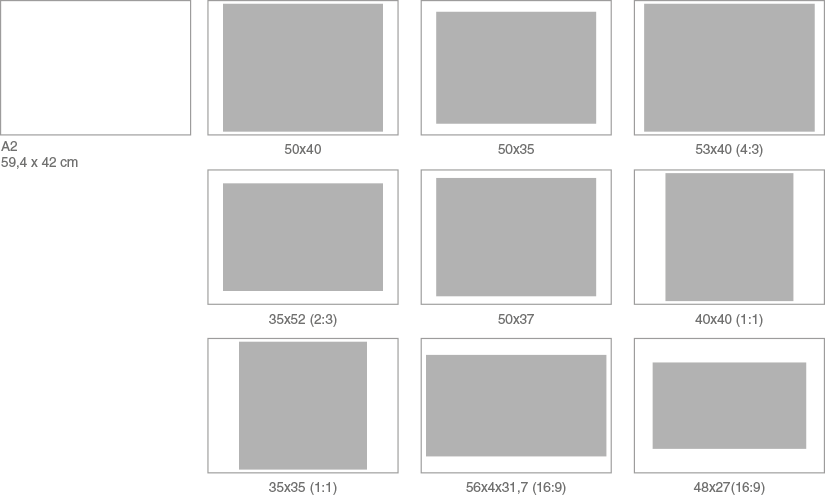 + ALL THE SIZES OF THE PREVIOUS FORMATS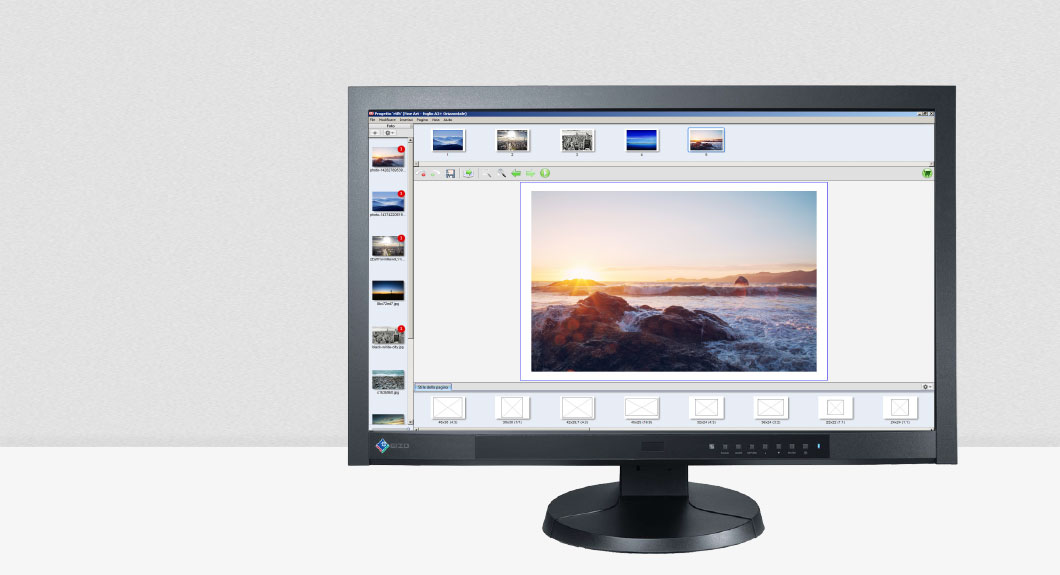 Download Album Studio and order your Fine Art prints
Import your images
1
Order and select the type of paper
Drag on the page the image format you want
2
3